Pros and cons of different book covers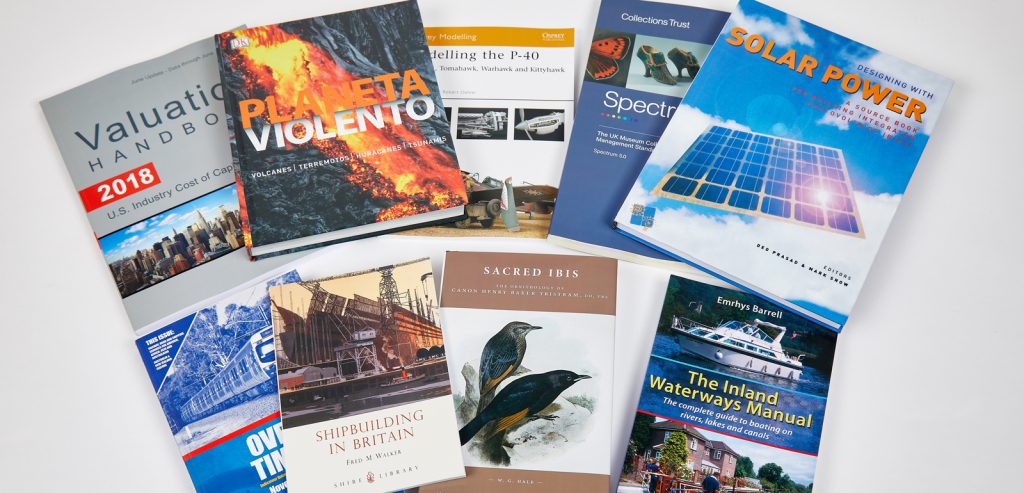 Firstly, in this resource, when we talk about book covers, we mean bound covers rather than the design of a cover. However, book cover design is just as important as the type of cover you choose, but initial priority is making sure your chosen cover will suit your design and suit your intended purpose. Take a look at our BookWIZARD service, so that you can price up your chosen project.
Paperback books
A paperback, also known as a softcover or softback is traditionally used for mass market/trade books. The material used for the paperback is typically thicker paper, which is known as a paperboard cover – or PPC – stuck with glue.
from £0.87 / copy
Pros
Portable – easy to carry with you
Cost-effective
Flexible spine – easy to read
Offers inexpensive quality finishing options
Cons
Prone to damage
Publishers do not adhere to a standard size
Hardback books
A hardcover or hardback (also known as hardbound, and sometimes as case-bound) is bound with a variety of materials, such as cloth. Hardback books can also come with a separate sleeve/dustcover – this helps to protect the book. We recommend that you go for this option if your book is deemed special or collectible.
from £1.68 / copy
Pros
Often has a removable dust jacket to keep the cover looking pristine
Better binding and paper, great for building collections
Available before paperback; first editions are usually hardcover
Durable
Cons
Heavy/less portable
Customers find they'd rather pay less for a paperback
Spiral-bound books
Spiral-bound or coil, (because of their metal or plastic spine) is more commonly seen in educational textbooks due to being able to fold the pages over a full 360 degrees without damaging the book itself.
from £1.67 / copy
Pros
Offer versatility and flexibility, ideal for educational materials
Spineless – can be laid completely flat without damaging
Great for short-runs or one-off projects
Works well with index tabs
Cons
Coils can be prone to damage or damaging other books
Not acceptable for standard distribution and retail channels.
Saddle stitch booklets
A cheaper option for those looking at the spiral-bound and has the advantage of being perfect for scanning pages. With folded pages, one inside the other and stapled together, saddle stitch booklets are a great option for low cost marketing materials.
from £0.45 / copy
Pros
Highly economical, especially for small, short-term booklets
Lays relatively flat without damaging
Has a quick turnaround
Low-cost
Cons
Less durable; the cover and interior can be easily damaged
No spine – make sure you consider this for design purposes
If you're also looking for book cover design, why not take a look here.