How to place an order using BookVAULT
Specify the title, quantity and delivery option relating to your BookVAULT order.
Click on each image to see a larger version.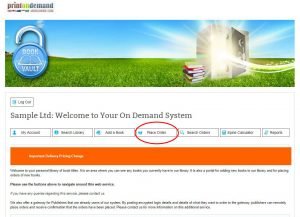 Once you have logged in, navigate to the 'Place Order' page.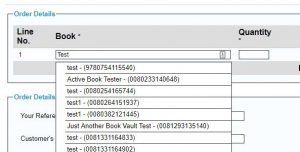 2. Search for the book you want to order by typing in the 'Book' field. This will display a list of all available books. Select the book you want by clicking on it. Fill out the box next to it with the quantity you would like to order.
3. Fill out your reference then enter a new or select a stored delivery address. Select your desired delivery service from the drop-down list.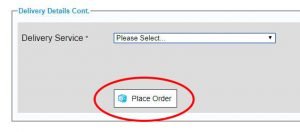 4. Click on the 'Place Order' button. A confirmation box will display showing your current order. Check that it is all correct and then click the 'Continue' button to finalise the order.