How to optimise your files
Follow the steps below to optimise your pdf before saving and submitting to us for print. By making these changes you will ensure that unnecessary extra information isn't retained within the PDF – ensuring the file size is more practical.
To learn how best to supply your files, read our guide How to supply your files.
Click on each image to see a larger version. Download a printable pdf version of this guide here: Guide to Optimising Files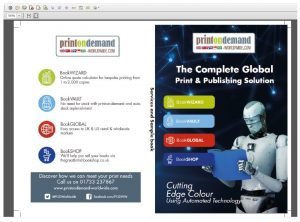 1. Open PDF file in Adobe Acrobat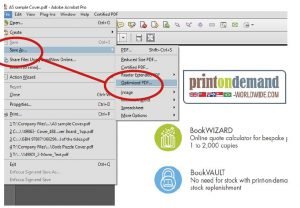 2. Save the file as Optimised PDF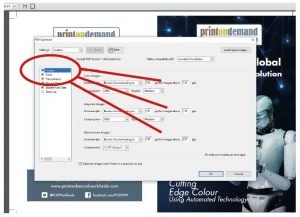 3. Select 'images' to view pixels per inch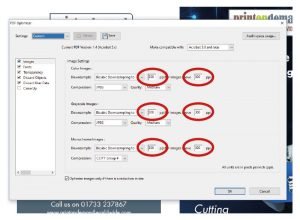 4. Change PPI to 300 over all images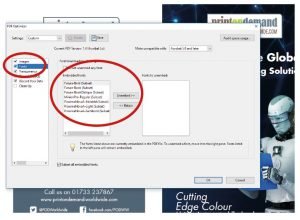 5. Select 'Fonts' to Embbed fonts into the PDF
(Preventing any unwanted changes to fonts)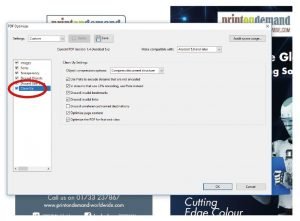 6. Select 'Clean Up' this can help reduce the file size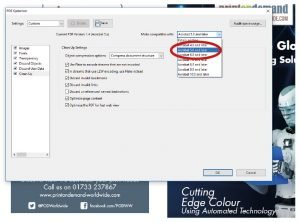 7. Change the PDF version to Acrobat 5.0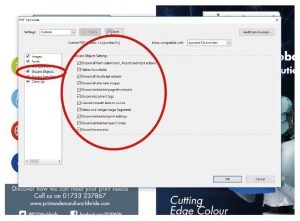 8. Discard objects
To ensure any extra text or images outside the PDF are cleared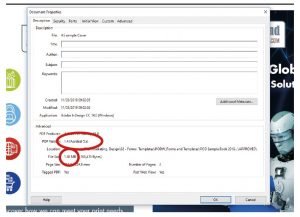 9. CTRL + D
As a final check to see if the file is the correct version and size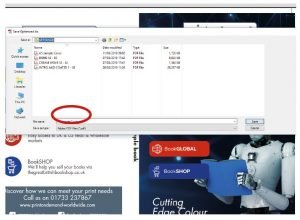 10. Finally, confirm and Save as a PDF