Printing Your Own Book: The Ultimate Guide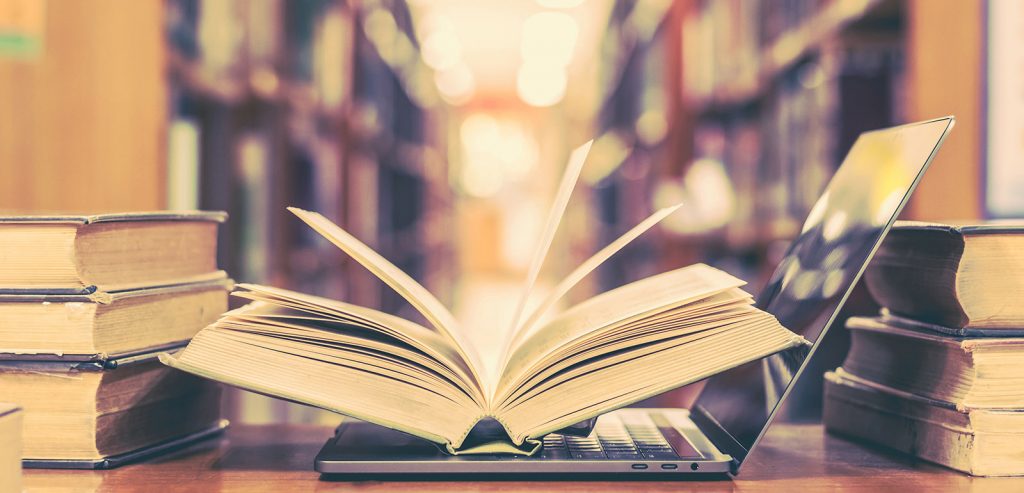 Printing Your Own Book: The Ultimate Guide
The unprecedented growth of on-demand book printing has opened the door of opportunity to a lot of UK (and US) authors who hope to print their own book in 2020. In the past, there were several complicated loops you had to jump through before creating your own book: thankfully this has changed.
Printing your own book has never been easier and I'm going to show exactly how you can print, and even sell, your own book: all it takes is a little push in the right direction!
Get Our Free Paper & Services Guide
Making Your Own Book: All You Need to Know
Printing your own book is a personal process and, whilst we'd all love an endless list of customisation options which reflects your creativity and personality to a tee, there are limits you should consider. Whether you're writing a novel, creating your own adult colouring book or detailing your memoirs: you need to remember these four points:
What type of paper are you going to use?
Which choice of book binding do you think will look best?
Have you measured out the spine width on your book?
Which size will be best for printing your own book?
Let me explain!
What type of paper should I use for printing my own book?
There is an entire range of paper types you could choose from when you're considering how to make your own book. However, the type of book you're printing plays a huge part in this thought process.
For example: a romance novel which consists mainly of plain, mono (black and white) text, would best suit a cream or plain white paper – typically with a lower gram (referred to as GSM) such as: 70, 80 or 90gsm. Find out what types of paper we offer which you could use in your own book.
How to bind a book: don't end up bound to the wrong choice!
Firstly: do you like what I did with the play on words? I thought that was smooth.
Anyway…
Binding your book is, again, subjective to the type of book you'd like to print. Below you'll find a list of book binding options available with Printondemand, coupled with what type of book works best with this option.
Saddle-stitched booklets (the art of binding a book with staples instead of glue): comic books, adult colouring books, children's books
Perfect bound books: novels, academic journals, fiction and non-fiction.
Hard-backed books: this type of binding is expensive but offers a particularly prestigious feel. (I'll cover the costs of printing your own book later in the article). I would recommend using this type of binding for single book printing, rather than larger on demand book printing. Something like personal memoirs or a lengthy story book would work well here.
Wire-O bound books: music books, notepads, comic books.
Spiral bound books: very like wire-o bound books, however, this type of binding would be better for calendars and diaries.
When it comes to spines – size matters!
The spine of a book is crucial to its durability and how your book appears to potential readers as they frequent their favourite bookstore. Your spine width is calculated like this:
Type of paper + number of pages in your book + binding finish = spine width.
This is the most frequent looked-over (yet important) aspect of printing your own book. Too often authors and book publishers forget to include this calculation and end up with a huge sad-face once they realise their minimum page count doesn't create a spine width suitable for the type of book they've written.
If you have hopes of making your own book then check out Printondemand's spine width calculator – it's easy to use, has all the papers we offer and will give you the much-needed spine measurements for your own book.
Print your book in the right size and shape!
The size of your book should be dependent on the type of book you want to print. There are more common book sizes throughout the industry which you can choose from. Obviously, this is your own book and we can't dictate which size works best for the type of book you want to print; however, we've done some research and here's what we've found.
Figures are taken between January 2017 and February 2017.
*by smaller books, we do not mean pocket-size – it would make the book unreadable!
*by larger books, take this with a pinch of salt – don't make a poster-sized book and hope to sell it!
Now that we've covered the important parts of printing your own book – the next question we get asked is…
How much does it cost to print a book?
Well, thankfully, with on-demand book printing, the answer to this question may be surprisingly welcomed. You can stop reading here if you like and get a quote for printing your book or, if you're interested, in why print on demand books are cheaper than traditional litho printing, then read on!
Print on demand (commonly known as POD) is a reasonably new process in the book printing world which eliminates the need for people to order books based on predicted sales volume which could result in stock being stored (which increases the costs of printing your own book).
Apart from printing, you have the following costs for making your own book:
If you already have everything ready then it's simple: you order your book, when you need it and cut the risk involved with storing books in a warehouse or even your living room. Even though it is not a direct cost associated with printing your own book, keeping a book in stock will take money from your pocket and, as we know, the lower the costs of making your own book, the better.
Now it's over to you
Now you understand the most important parts of printing your own book, it's time to make the decision about what works best for you. You must decide whether writing a book is for you and, if it is, then I hope that this article has helped you decide which options to choose when making your own book.
Remember:
Print on demand books is the cheapest, fastest and most viable option on the market.
Printing your own book doesn't have to be confusing anymore.
The costs to print a book are lower than they've ever been.
Making your own book has never been easier with the help of companies such as Lulu and Blurb.com.
If you have any final thoughts on printing your own book, then please leave them in the comment section below. We will update, read and monitor this article regularly throughout 2020!