How much does it cost to print a book?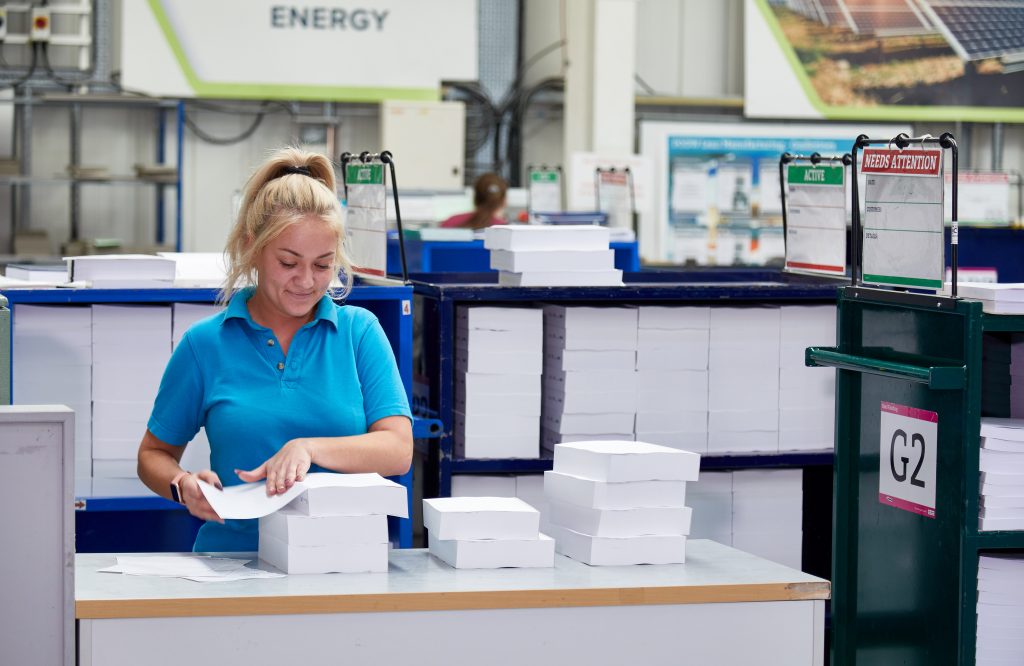 Book printing costs vary depending on the type of book you'd like to print. The costs of printing are calculated based on paper, book size, the number of pages and the type of binding you'd like. Below we've highlighted each cost associated with printing your book and how you can work out your budget before printing.
The average cost of book printing
The average cost of printing a book is about £3 – £4. This is based on a perfect bound finish, using black and white ink. The highest costs associated with book printing (as you might imagine) is the ink and paper. High-quality colour books tend to be more expensive due to the amount of ink that's used.
If your book is a standard novel, the printing costs tend to be lower. That's because a single ink head is used. The printing cost will continue to increase if you begin adding colour variations.
And very often, first-time authors and publishers overlook key aspects of book preparation such as:
Typesetting and page design

Cover design

ISBN number

Barcodes

Print-ready files

General pre-press tasks (Word to PDF conversions)
Numer of pages you want to print
The number of pages in your book is going to give you a good indication of price to print. The number of pages in a book influences things like spine width, size of your cover and total ink coverage. 
If, for example, you have a 60-page novel with 600 words on your page, it still might be a similar price of printing a 120-page novel, with only 300 words on the page. Because ink coverage is going to be the same.
Secondly, the size of your book will determine what finishing type is best.
Book cover (design and size)
Every book cover will rely on CMYK printing. This is a 4-colour type of ink that helps give depth and quality to your books. The type of cover finish (matte or gloss lamination) will only marginally influence your prices, however, the paper or card used will be what impacts costs.
Hardback (PPC) covers
Hardback books can have a dust jacket added for a premium finish. This is an outer jacket that wraps around the finished book. It can be removed from the book if necessary. To add a dust jacket to your book, it can range between £5 – £8.
Embossing and Foil Plates
Another premium finish is having your hardback book embossed or having your book title pressed into the material of your book using a foil plate. To add foil plates to your book, the price can range from £15 – £20 due to the manual process and cost of ordering plates.
Size of your book
The reason why the size of your books can influence the cost of printing is that printing machinery caters for small and large sizes separately. Trimming a book that's A4 may use a different machine than a book that's A5.
Also, the size of your book will dictate how many words you can fit onto a page which influences how many pages you need in your book.
The most common book sizes for print are:
Standard

A4

A5

Royal

Novel
These standard sizes will keep costs lower because most printers will be set to trim books of this size. A custom-sized book will be more expensive due to machinery calibration. 
Printing paperweight and quality
Paperweight and quality mean how thick the pages are going to be in your book. You can have a very thin (80gsm) paper which is great for academic and educational workbooks or, a thicker (150gsm) paper which is better suited to higher quality colour books.
The standard 80gsm paper is perfect for keeping the costs for your book low.
Binding and finishing
The standard bringing option for paperback books is perfect bound. This type of binding uses a warm glue to bind the pages of your book to the cover. For hardcover books, the process is the same or, if the page count is large, the book can be sewn together to strengthen the spine (use our spine calculator).
Here's a list of binding costs in the order of most expensive first:
Case-bound (PPC) cloth

PPC and hardback

Wiro

Spiral-bound

Paperback

Saddlestitch