BookVAULT Priority & Express Production Now Available!
Introducing Express & Priority Production Speeds!
Got an event or book launch, and need your books that much sooner? BookVAULT now makes that possible, at checkout you can now opt for different levels of production speed.
With production SLA's available from as little as 24 hours, you can get the books you want, when you need them!
Simply select the speed you want to receive your order at checkout, and we'll handle the rest!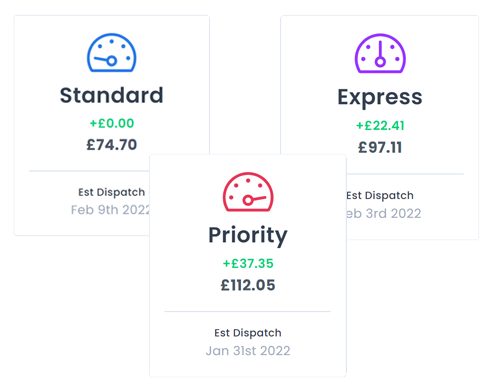 Please note:
This only expedites the speed of production, we can not control transit / collection times with couriers.
Priority printing is only available for certain products and will be routed to the first available printer. This may cause colour variations from standard/express production.