Printondemand-worldwide Hardwires A Green Approach Into Print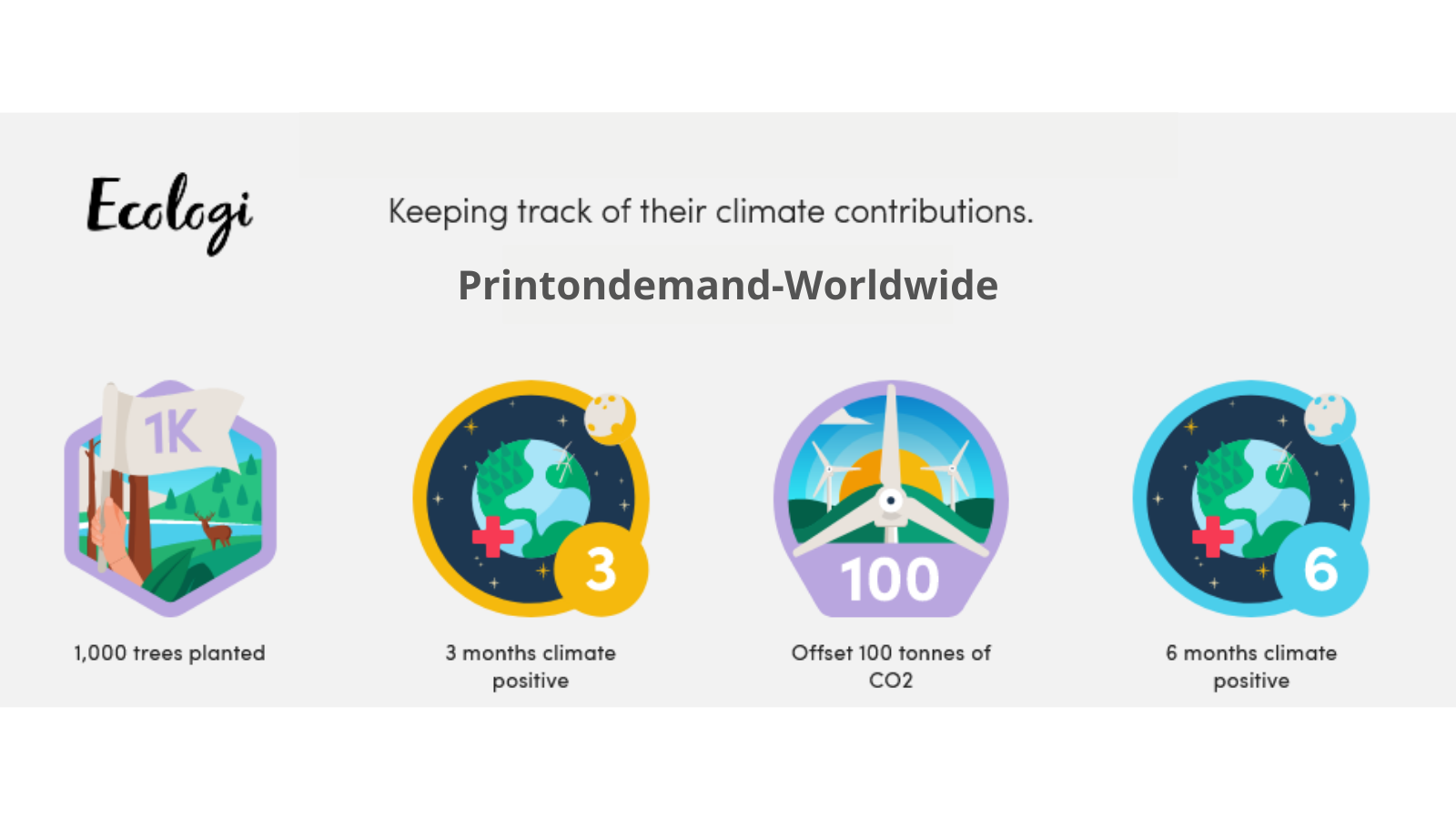 As one of the UK's longest established, award-winning, digital book and journal printers, we are rather proud of the green approach we adopted at Printondemand-Worldwide (PODW). As a business, we are continuously working towards an environmentally-friendly and sustainable printing future, which is why we have launched a pledge to print even more trees!
Last year, we partnered with Ecologi to offset carbon-emissions from our printing by planting trees daily for every order placed on BookVAULT. This year, we are going one step further as we want to give back that bit more.  With every print order where you choose to contribute, we pledge to match that contribution, doubling our tree-planting efforts to keep our world green!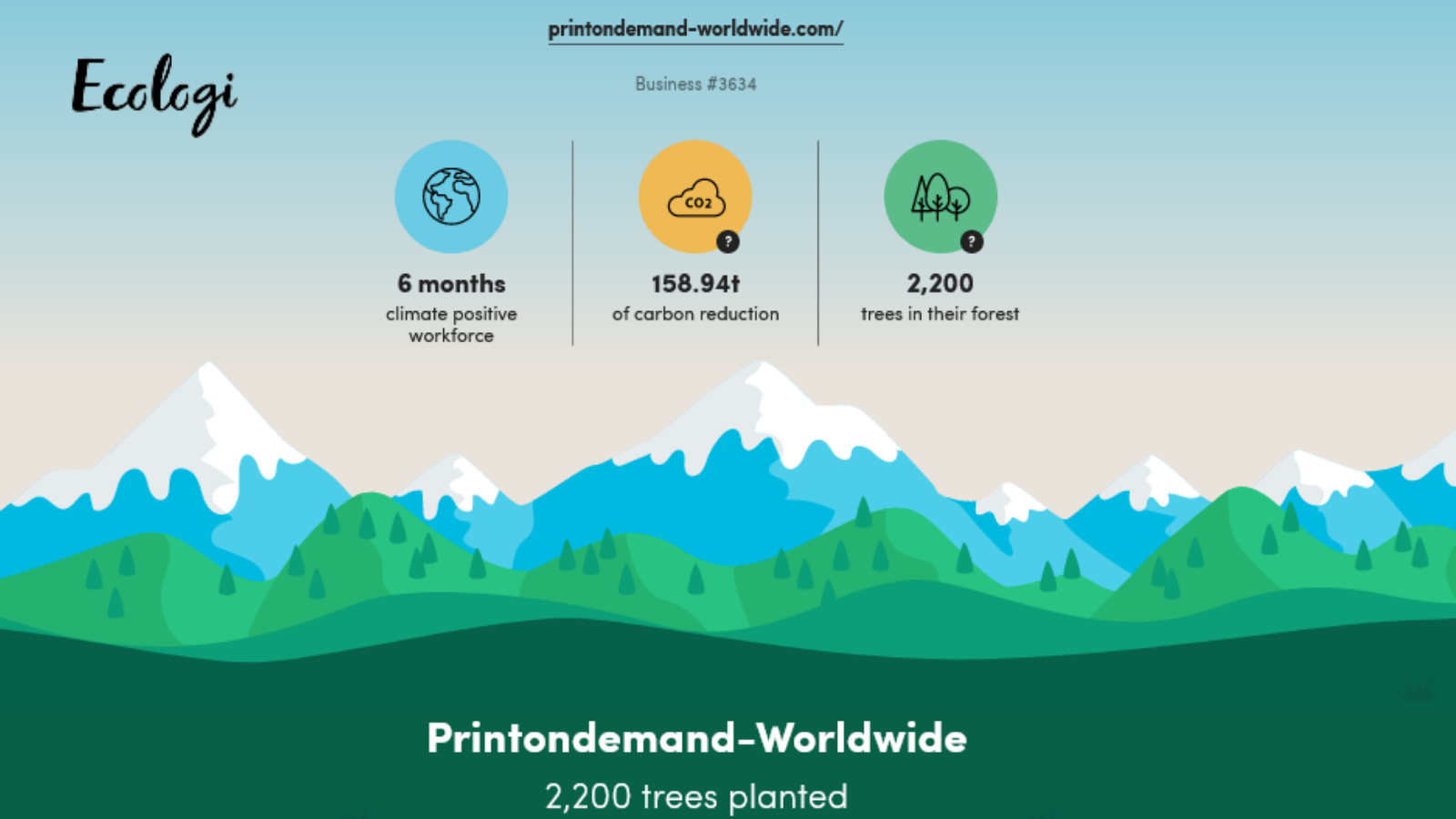 To date we have planted well over 2,200 trees which will help to offset our carbon footprint by a minimum of 158.94 tonnes of carbon dioxide equivalent (CO2e).  Our projects directly fund impactful climate-positive projects globally, such as producing electricity from solar energy in Vietnam; protecting and restoring the Pacific Coast of Colombia, and using waste biomass to produce electricity in Chile. These are only a handful of the projects we are supporting by our actions.
Sustainable Business – A Refreshed BookVAULT
However, our largest and long-term investment is in our sustainable journey as a printer. During the recent closures and restrictions caused by the Pandemic, we took the time to revisit the way we do business. We asked you how you wanted to work with us, and we listened. We revised processes, cut costs and invested in a new generation of technology. As a result, we have given the popular BookVAULT a completely fresh makeover which we think is more intuitive and will save time and money.  At the moment, it is in an Open Beta stage, operating alongside the current BookVAULT.
The refreshed BookVAULT is designed as a complete online print solution for publishers and self-publishing authors. It integrates technology and improved print processes with new digital features focused on your needs, such as built-in self-management and seamless integration into systems. Feedback from customers already using the Open Beta version is encouraging and we are finetuning it before its official release when it will feature a new look and exciting user-friendly features.
Fully Committed
So as you can see, our approach to being green is hardwired into our business. Our HQ is housed in a BREEAM-accredited 24,000sq ft production facility based in Peterborough. In our business, we follow and develop industry best practices.  We store larger levels of stock. We reduce the number of weekly paper deliveries. We have invested in onsite machinery to avoid outsourcing, and we save on transportation costs by using a dispatch control system, including shared deliveries when possible. We also support and participate in projects in our community. This is all good. However, we do not stop here. We have chosen to go beyond what is expected and our contribution-matching pledge is just one of our initiatives.
As founder and Managing Director Andy Cork said, "Being green and sustainable is very important – it impacts our entire business. For our customers, the good news is that apart from revising our business practices with the introduction of the BookVAULT, we are doubling our efforts to offset carbon emissions for our printing. Our pledge to match our customers' contributions means that we will plant more trees, moving us ever closer to a greener, low-carbon printing future."
If you are interested in joining us on our carbon-offsetting journey or using our Beta stage BookVAULT platform, contact us directly on bookvault@podww.com or on 01733 237867, and quote J22-BV-DCNSB on the BookVAULT signup page for a 50% discount on your first title added. Our print specialists are here to help.
#green #sustainable #environment #CarbonOffset #PlantTrees #netzero #BookVAULT #Publisher #author  #SelfPublishing  #PrintOnDemand #print