Here's What PrintWeek Had to Say About Our 'Book of One' Production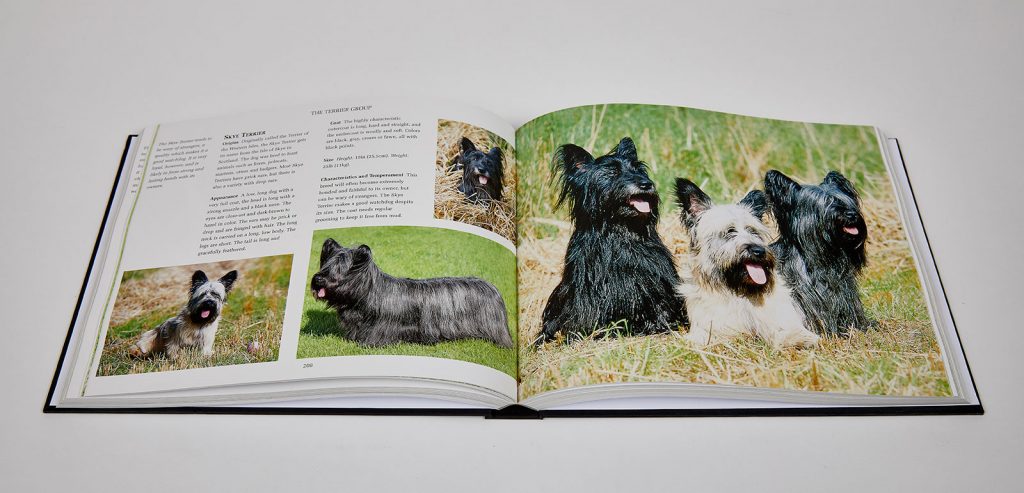 Digital book printer Printondemand-worldwide has boosted its 'book of one' production capabilities after going live with its new Screen Truepress Jet 520HD colour inkjet web press.
The machine was installed at the Peterborough-based firm's 2,500sqm premises three months ago and replaced a Xerox Trivor. It uses Screen's unique SC inks, which enable it to print onto standard offset stocks without the need for pre-treatment.
The machine, which forms part of a wider £1.6m investment in new kit over the past year, contributes to the company's 'seamless book of one' vision.
"Shareholders want to hold content, not stock. Customers want books on-demand, they don't want to wait," said Printondemand-worldwide owner and managing director Andy Cork.
"The 'book of one' is about producing books as they're needed, instead of having warehouses full of stock which may or may not be bought, whilst incurring cost and tying up much needed cash."
Cork praised the Truepress Jet's "consistent high quality and outstanding productivity".
"Whether it's a litho first-print or a POD reprint, there's minimal difference in quality.
"The speed and the impressive uptime of the press means we can produce in excess of 4,000 books in a shift, even with our average run length of 1.75 books, with a focus to deliver them same day/next day depending on the product line."
The machine prints at a resolution of 1,200dpi at speeds of up to 150m/min.
"As we drive our manufacturing facility towards being world class using Industry 4.0 methods, the Trust software built into the Screen device truly supports our technological vision of 'connect, analyse and optimise', particularly in the area of predictive maintenance – a must with such demanding SLAs," said Cork.
"The HD press combined with the SC inks was the turning point in getting Printondemand-worldwide to shift from a toner-first to an inkjet-first company. The ability to print directly onto offset coated paper, without the need for pre-treatment or expensive bonding agents means we can meet our customers' quality expectations whilst making a margin."
Over the next six months the firm will roll out BookVault Live 4.0, the latest version of its proprietary software, which it said is used by "hundreds of customers worldwide".
The new release will have "a global wholesale reach", Cork said, with Printondemand-worldwide offering to help sell customers' books as well as printing them.
"This software is a whole end-to-end solution for publishers, printers and distributors. API feeds go in from wholesalers and distributors and BookVault automatically batches POD and short-run work by stock sizes and then prints it," said Cork.
"And then we get a book block off the other end of the printer that goes into our automated [Hunkeler Book Of One Line] finishing systems and then all the way through from binding and cutting to dispatch – it's all barcode-driven.
"The short-run jobs are all on the same print run. Everything is batched, and the feeds now come in four times a day."
Printondemand-worldwide, which has 60 staff and a turnover of £5m, serves customers ranging from self-publishers through to mainstream academic publishers.
The company also runs a second Screen inkjet press, various toner-based digital printers and a fleet of Muller Martini finishing kit, including a Vareo perfect binder that was installed in late 2016 and an InfiniTrim variable three-knife-trimmer which went in last summer.
In February the business became the first recipient of Muller Martini's new global award for finishing excellence.