Announcing the launch of our new website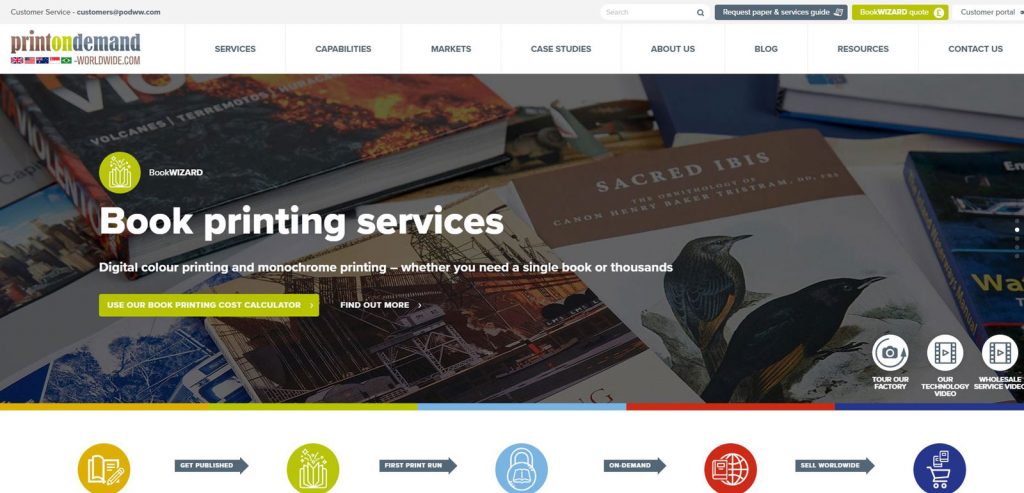 Printondemand
-worldwide are excited to announce the launch of our new website. 
Throughout the company, we believe in investing in innovative technology and always being ahead of the curve.  
With that being said, we knew it was time to streamline our website and make it more agile for customers. The aim is to be able to easily navigate the offerings at Printondemand-worldwide, without being overwhelmed.  We offer the very best services for our customers and now we reflect this through our website.   
What's new
We have organised our main pages as follows: 
From author services, production and distribution for publishers, to our online retail shop – find the right Printondemand-worldwide service for you. 
Our ability to produce everything from perfect bound books, to specialist case binding, and distribute globally is what sets us apart. 
Whether you're an author looking for the best way to self-publish, or an established trade publisher with thousands of titles to manage, we have publisher services to support you. 
We work with publishers and businesses of all sizes, to deliver a cost-effective manufacturing partnership, our case studies display that the proof of our service really is in the pudding.   
Read our blog for up-to-date industry related news, such as LBF insights, as well as relevant tips for your books.  
Discover our range of useful guides and downloads for authors and publishers in our resource centre. 
We love hearing from our customers, so get in touch today: Call us on 01733 237867