Printondemand-worldwide has an amazing Screen Truepress Jet520HD announcement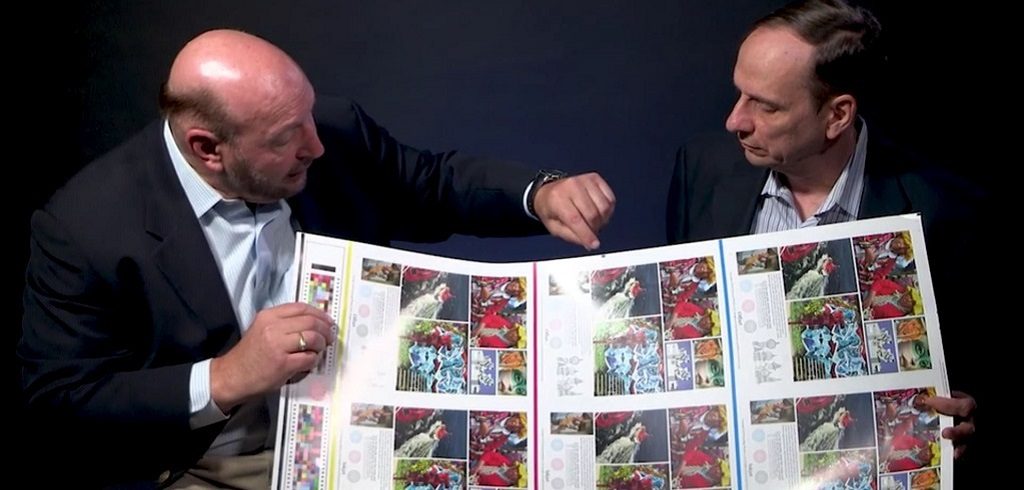 Inkjet press now officially matches the printing characteristics of offset litho!
US assessors decided to put the Screen Truepress Jet520HD to the test. Using SC inks on standard coated paper and concluded that the "output of the Screen Truepress Jet520HD SC Inkjet web press is suitable for commercial colour work that requires offset sheetfed quality".
Henry Freedman of Image Test Labs, along with a team of scientists based in Washington DC, have invented ways to measure image quality. Their recent aim was to see if a colour image using Inkjet web output could match commercial sheetfed offset press.
The answer?
It does! The production run, which consumed three miles of off-the-shelf offset coated roll stock, shows the same image printed side-by-side by each press, and demonstrates that the output quality of an inkjet web press is capable of producing high-quality colour print for commercial work.
You can read the full story from Print Business here or watch the video from Printing Impressions below.
If you'd like to know more out about our print quality, read our blog Myth busting – 'colour printing is only possible with litho printing'.