Celebrating 25 Years in Future Publishing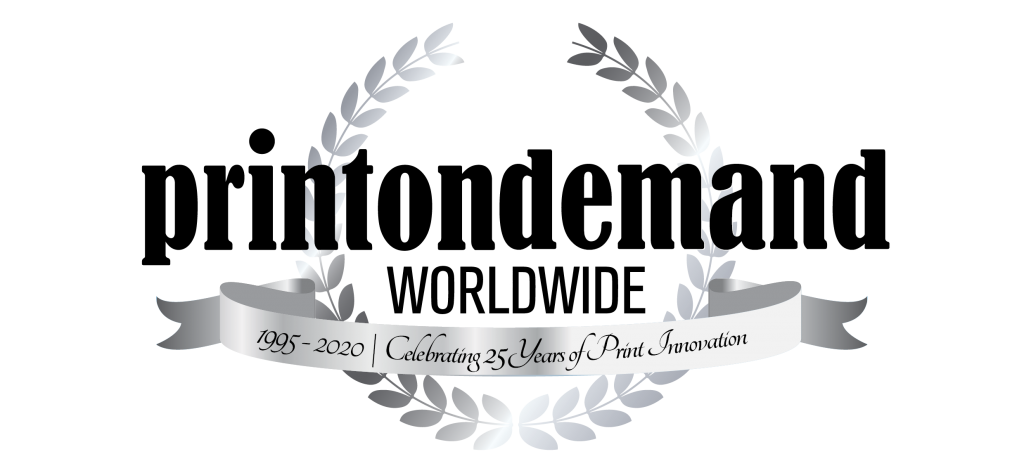 Media Release
Summary: Printondemand-worldwide celebrates 25th Anniversary as a printer, publisher, distributor and online retail Bookshop with industry recognition for innovations, efficiencies and quality production. Ground-breaking printing techniques such as cutting-edge colour printing, personalisation, the 'Book Of One' and carbon offsetting make it as relevant in today's digital world as it was when it started with black and white print in 1995. Its challenger approach, green credentials and commitment to giving back, together with its award-winning solutions for seamless low-cost global publishing, printing, distribution and online retail confirm its bright future.
Peterborough, February 25, 2020:
Printondemand-worldwide (PODW) celebrates its silver jubilee with industry-firsts, innovations, efficiencies and quality production. Led by visionary and lean-manufacturing expert Andy Cork, it is one of the UK's longest established, award-winning, digital book and journal printers.
Over 25 years, it progressed from a provider of corporate facilities management services, to a major global player offering complete solutions for the production lifecycle of a book. Its foundations were laid down in 1995 when Andy established CopyTECH (UK) Limited as an in-house print facility for the NFU in London; when demand increased, it expanded operations to become Printondemand-worldwide.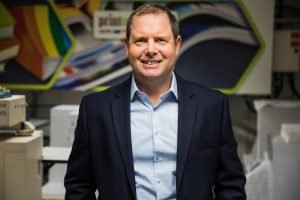 The rest is a remarkable story of vision and growth fuelled by automation, smart processes and an instinctive feel for the future. Andy introduced lean-production models and techniques adopted from the automobile industries. These brought about efficiencies and automated workflows; they also paved the way for investment in specialised equipment.  This approach meant that the company had shrewdly armed itself for the digital revolution, personalisation and the 'Book of One'. PODW set out to disrupt the marketplace – and they achieved it with the production of a low-cost quality book in mono or colour.
Throughout, PODW's profile set it apart: It won numerous awards and accolades for its processes, products and commitment to the environment and community. Led by a seasoned management team, it also introduced innovation to a market demanding smarter solutions.
PODW's complete solutions are equally appealing to both authors and publishers. BookPUBLISHER, its flexible self-publishing author package, offers services from editing to design and publishing using its Upfront Publishing imprint. Authors can list books on global sites such as Amazon, or register for an ISBN code under PODW schemes and distribute using The Great British Book Shop. Through its ecommerce shopfront for ebooks and printed books, PODW has published and distributed over 3000 titles across various categories globally since 2011.
PODW's seamless and cost-effective solutions for publishers are similarly disruptive. Publishers benefit from Print-On-Demand, BookVAULT and BookGLOBAL for reach and distribution. The 'Book of One' allows a publisher to print once a copy has been purchased. It frees up resources, without compromising on paper or quality, for as little as a single copy of mono and colour at competitive prices and deadlines.
BookVAULT provides further benefits – online catalogue management; a backlist of titles that can be easily reprinted; elimination of costly waste in stocks and warehousing; a rapid, efficient print-on-demand service to print, distribute, and automate orders; and fast-turnaround using inkjet printing for low-cost short run prints. Using the online estimator BookWIZARD publishers can find the most effective way of producing a book – typically time-consuming activities which are now calculated in minutes.
Firmly aligned with its values, PODW aims to become carbon neutral. From the 24,000 sqm BREEAM-accredited production facility in Peterborough, it calculates and offsets its carbon footprint. This service is also available to publishers, providing them with estimated total carbon emissions for each job which can then be offset by PODW initiatives such as tree planting.
It is this approach and professionalism that appeals to long-standing customers such as international academic publisher Taylor & Francis. "We needed more variety and resilience, and Printondemand-worldwide delivered exactly that. It is a core print-on-demand supplier because of its flexibility, outstanding customer service and excellent quality."
Similarly,  Avado a UK leading provider for online professional qualifications previously held large volumes of stock and inventory. After migrating to Printondemand-worldwide, they reduced costs, improved stock control and had better provision of materials for their students.
In 25 years, PODW has made an indelible mark on print and publishing. It remains that one step ahead and its innovative solutions mean customers keep coming back. As Andy commented, "We are constantly updating systems and technology to ensure we're ahead of the curve."  At a time when markets are changing rapidly, Printondemand-worldwide is well placed to continue to push forward at pace as it plans for the next decade.
#PODW25 #BookofOne #BookPUBLISHER #BookVAULT #BookWIZARD  #BookGLOBAL #BookSHOP  #PrintOnDemand
Ends
Notes to Editor: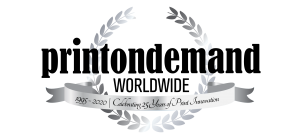 Printondemand-worldwide is one of the UK's longest established, award winning, digital book and journal printers with its HQ and 24,000sq ft BREEAM accredited production facility based in Culley Court, Orton Southgate, Peterborough.
It produces and distributes globally more than 1,500,000 books every year.
Established for 25 years, Printondemand-worldwide offers affordable, high-quality colour and mono digital printing for both books and journals across a wide section of markets, from mainstream publishers to individual authors.