How to upload files to BookVAULT
We've made it easy to upload your files to BookVAULT. Follow these steps to transfer your new book file or update an existing one.
Click on each image to see a larger version.
NB: If you are creating a new book, you will automatically be taken straight to step 4.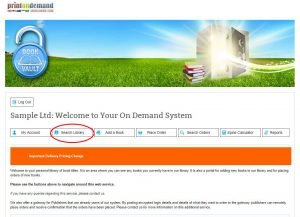 1. Once you have logged in to your account, navigate to the 'Search Library' page.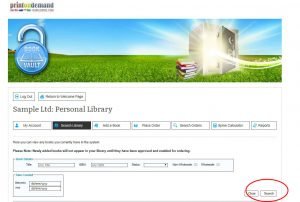 2. Either fill in the search criteria fields and click search or, if you don't know the specific information, just hit 'Search' and all your books will be displayed.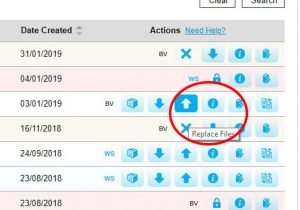 3. Locate the book you want to upload files for and click on the 'Replace Files' button.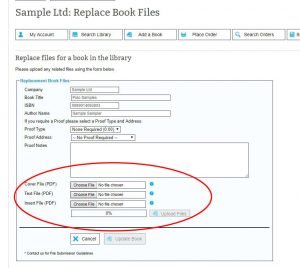 4. Our printers are set up to read PDF files. Make sure that all files you upload are in this format. Clicking on 'Choose File' allows you to select your desired PDF document. Do this for Cover, Text and Insert files (where applicable) then click on the 'Upload Files' button.
To learn more about optimising and saving your PDF files, read our guide How to optimise your files.